Western Scheldt offshore terminal
Western Scheldt offshore terminal
(desired throughput 2,5 to 3,5 million TEU / year)
Study and design of an alternative for the Western Scheldt container terminal.
The purpose is to largely resolve the contradiction with the European legislation as regards to Natura 2000 and to strongly reduce the obligatory environmental compensations.
In the alternative design, we have chosen to apply our NGICT (New Generation Integrated Container Terminals) concept without a quay wall and with a floating stack area.
Under the stack area, there is ± 15 meters of water depth at low tide and ± 19 meters at high tide.
The 'Kalootstrand', with its high nature value, stays intact.
Due to the economic recession in The Netherlands and Western Europe, this project has been (temporarily?) put on hold.
TOP VIEW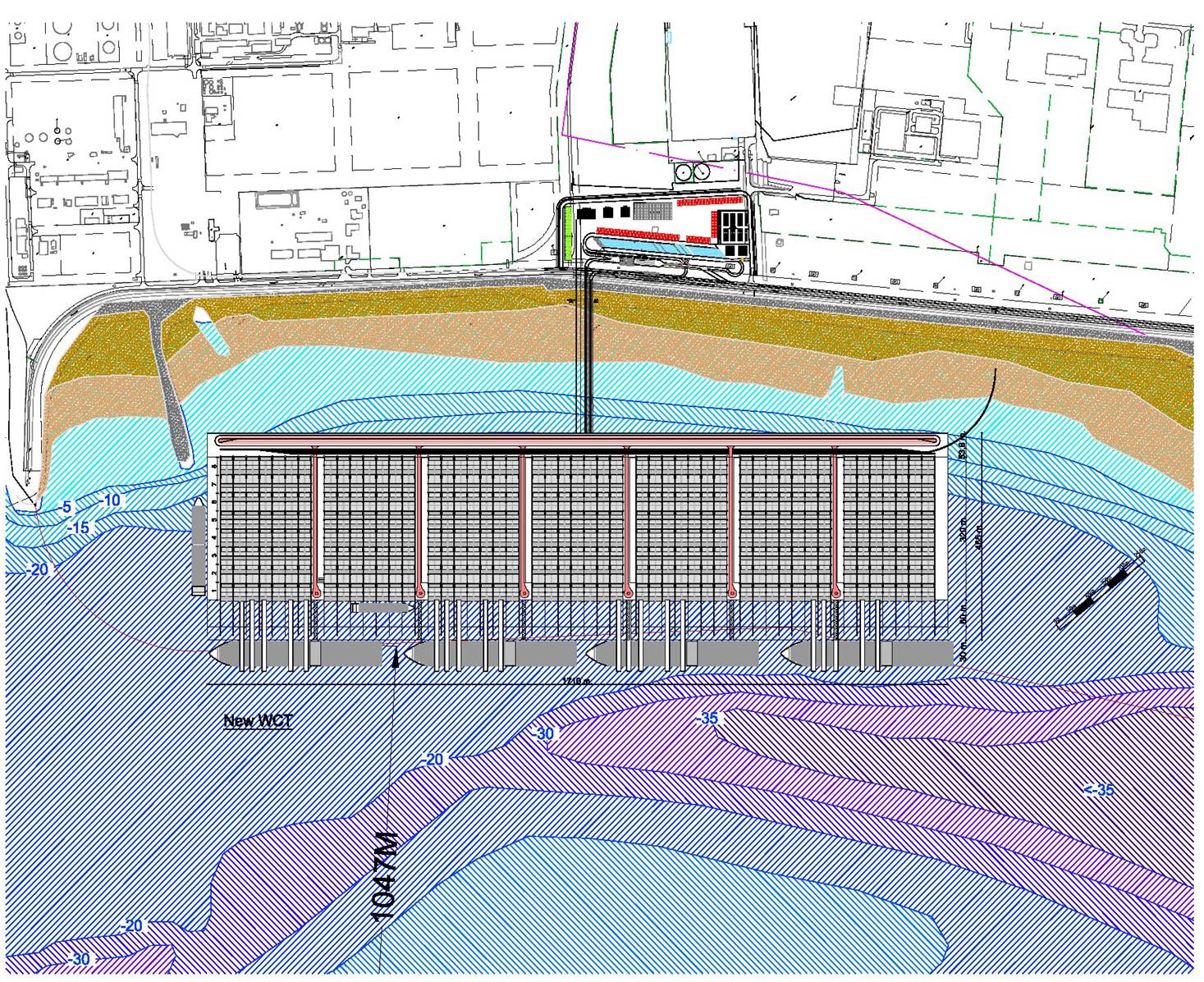 WESTERN SCHELDT OFFSHORE TERMINAL
Alternative design according to the NGICT-concept
Quay length ± 2.000 m
Throughput 3,0 – 3,5 million TEU / year
BIRD'S EYE VIEW – TYPICAL SECTION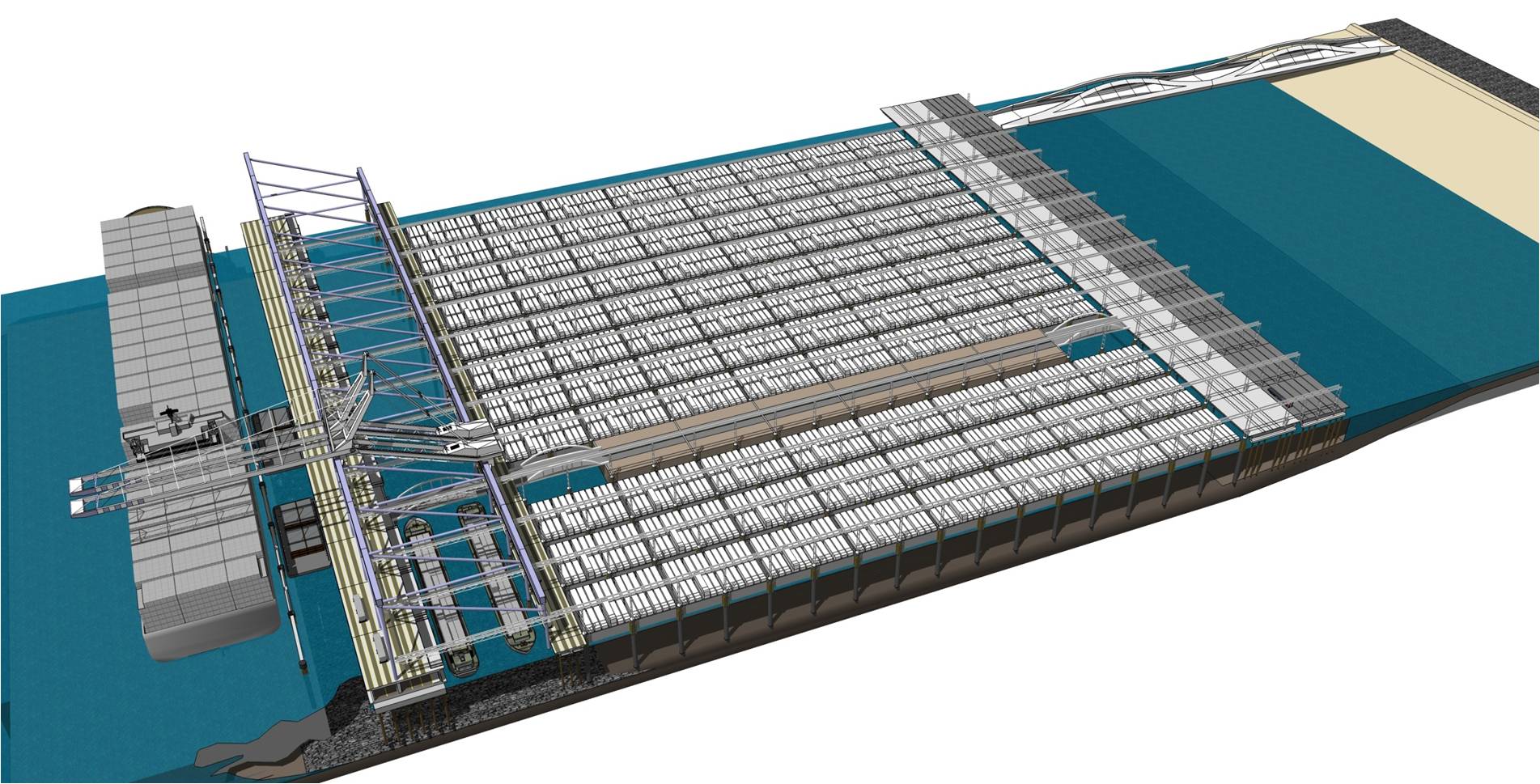 FLOATINGSTACK AREA
CROSS-SECTION STS-AREA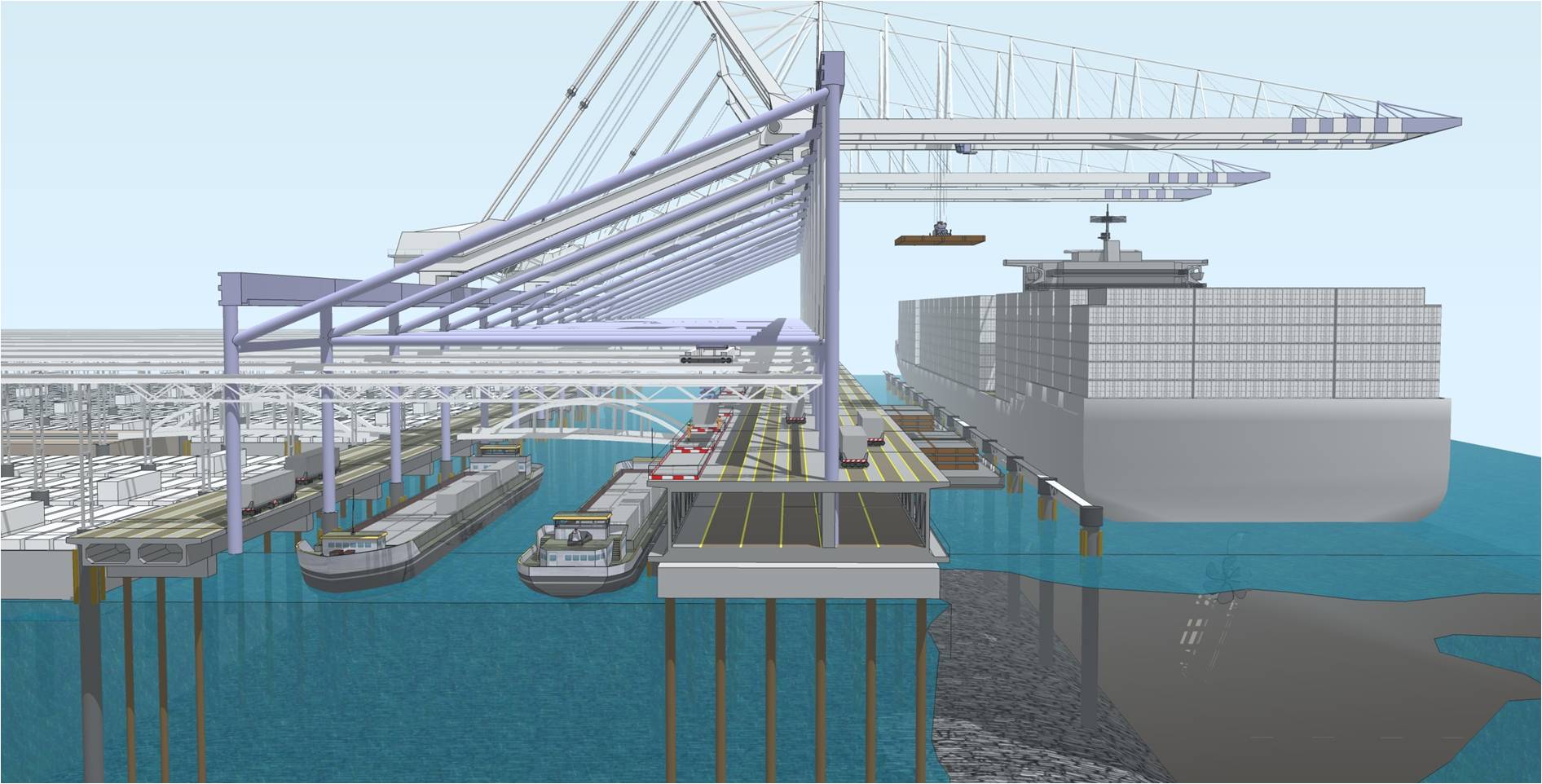 SECTION NORTH-WEST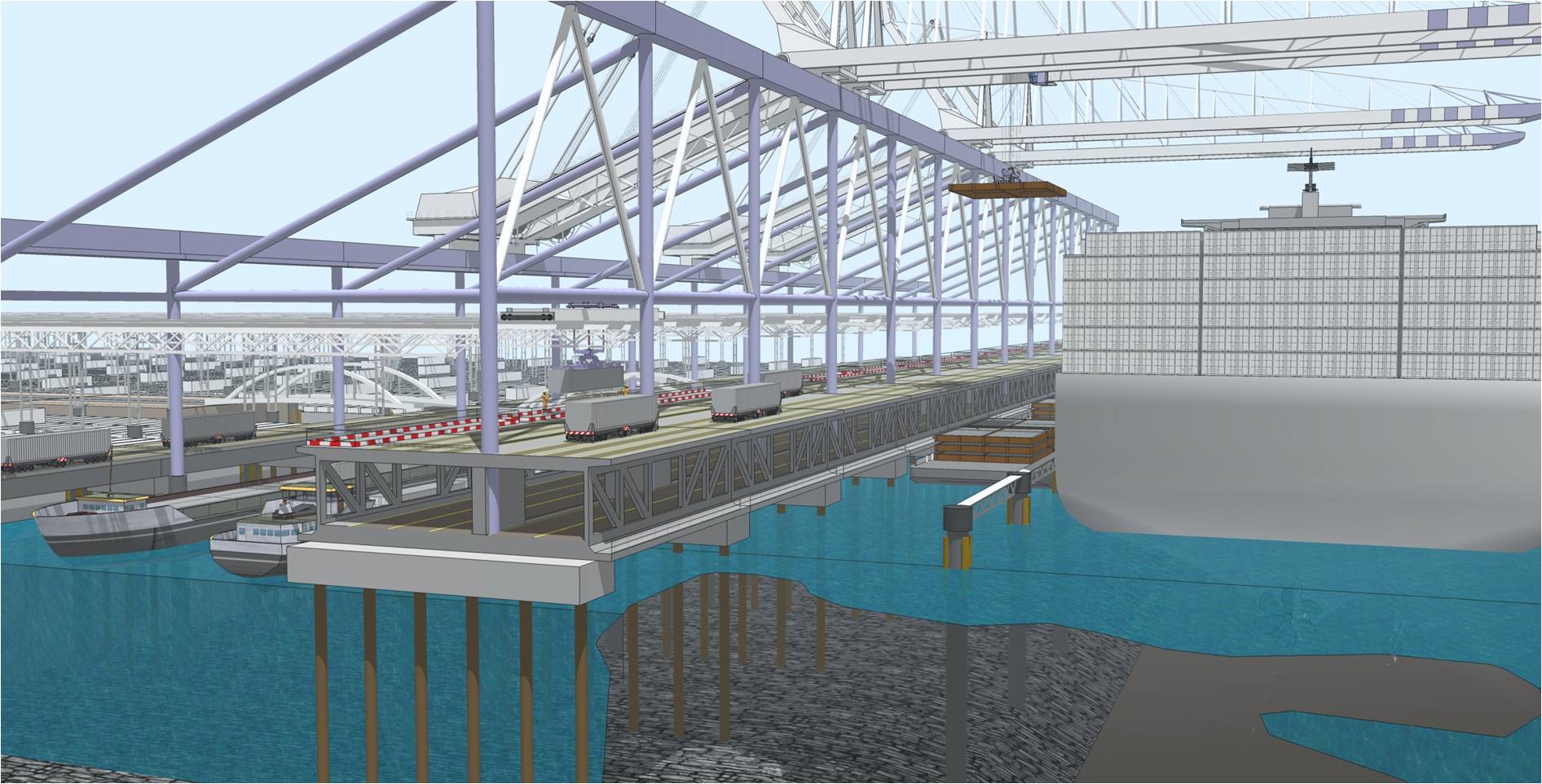 TYPICAL SECTION WITH ELEVATED AGV-TRANSPORT PLATFORM
VIEW NORTH-WEST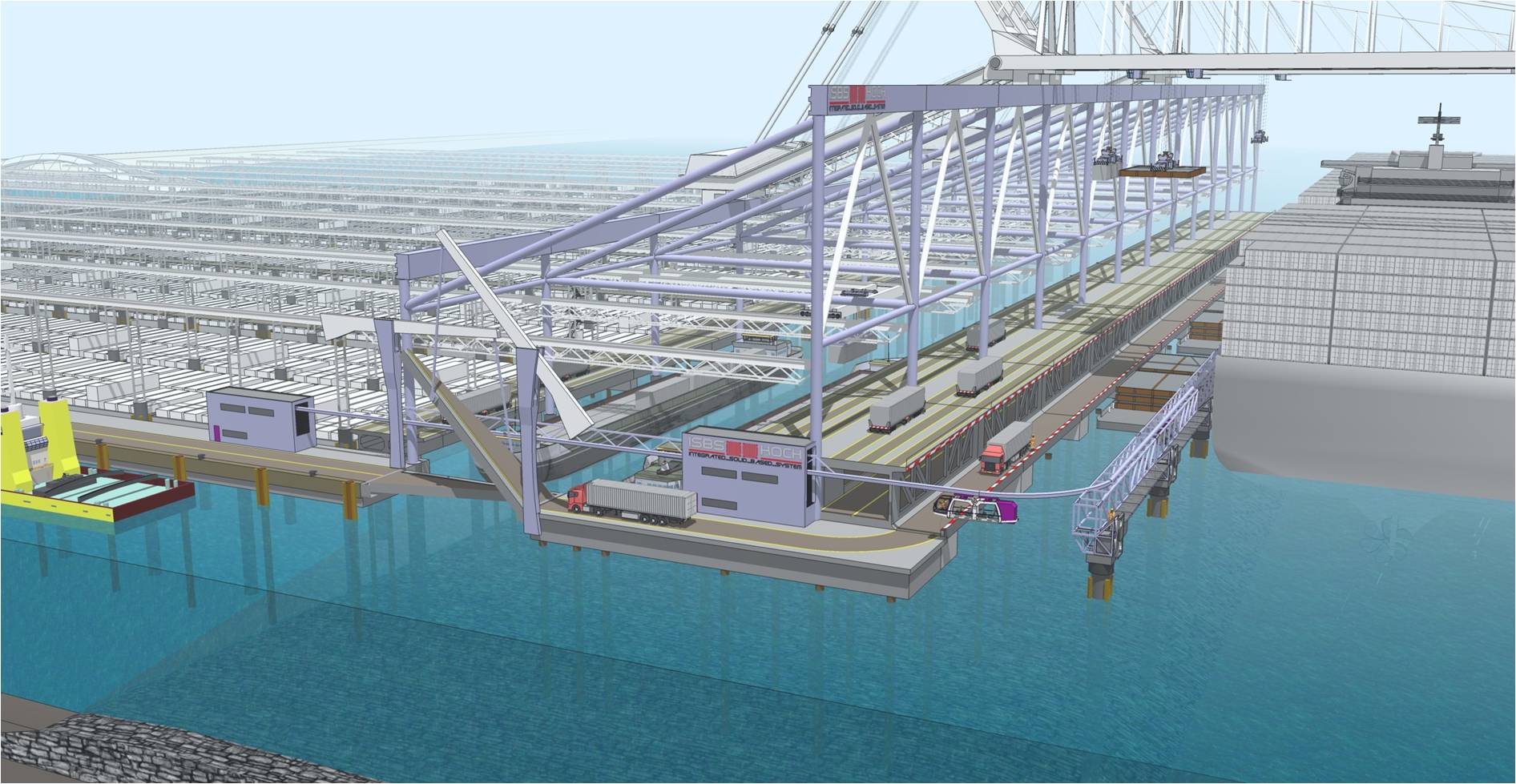 EMERGENCY TRUCK ROUTE AND MONORAIL FOR PERSONNEL
DETAIL BARGE LOADING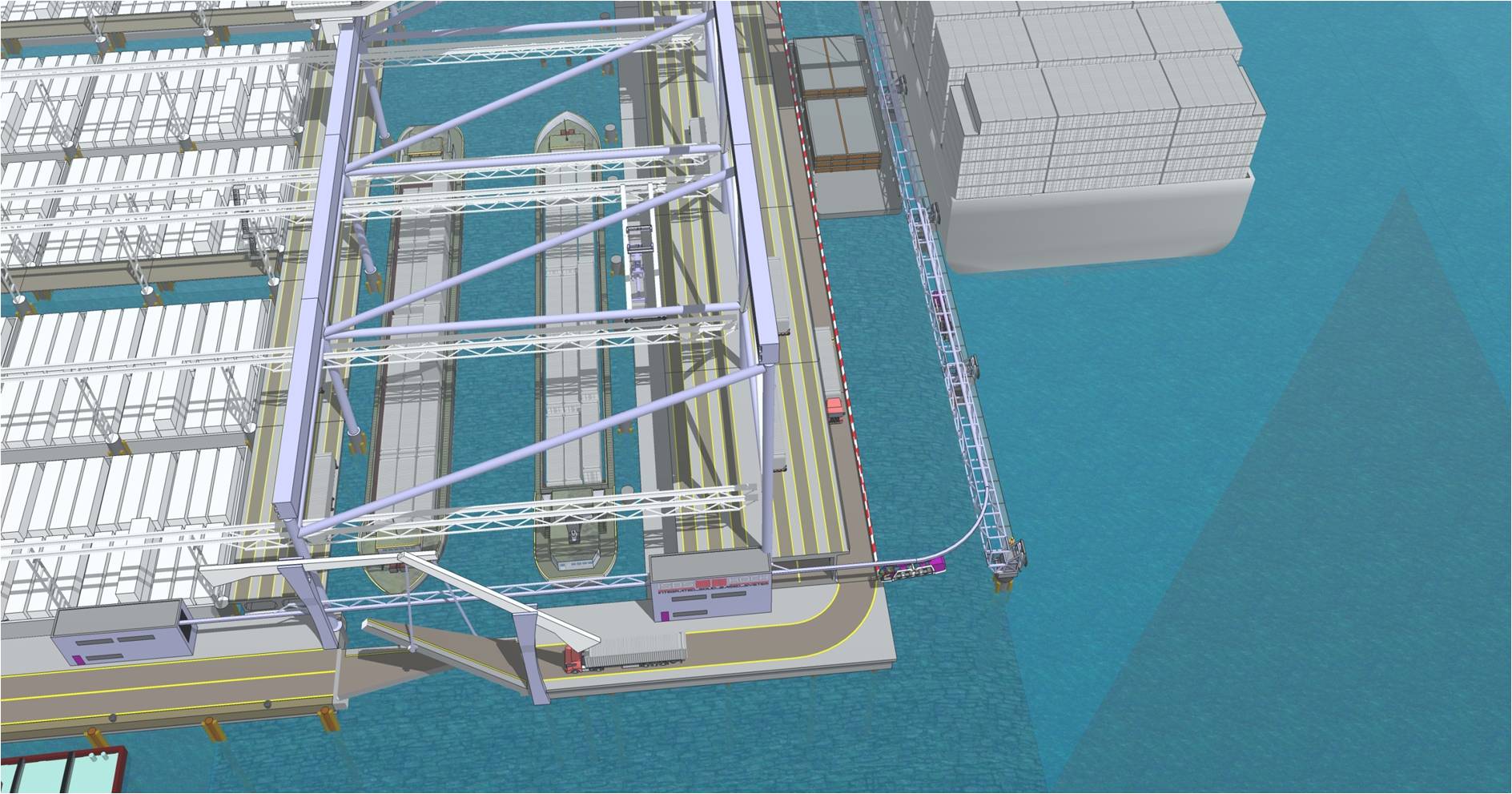 STS-CRANE MODULES IN MORE DETAIL