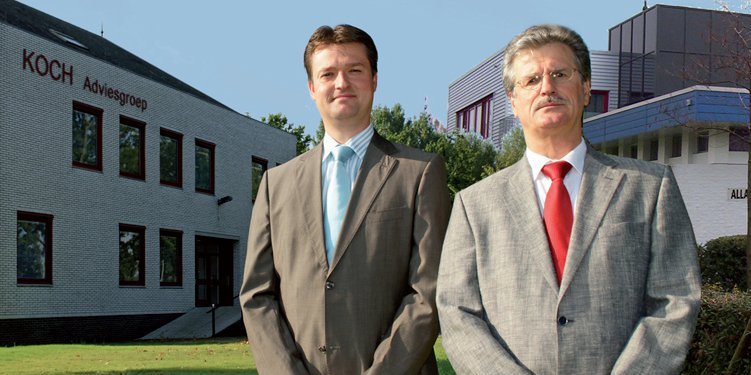 Koch Consultancy Group consists of Raadgevend Ingenieursburo F. Koch B.V., Allant Architecten B.V. and Koch Projectmanagement, a regional multidisciplinary organization of consultants, architects and engineers. Its portfolio concentrates on projects in favour of industry, harbour and marine structures, civil works, buildings, energy production plants and wind turbines.
Frans Koch, founder of the Koch Consultancy Group (1994), forms together with his son Mathé, the general management of the team of engineers and architects in the Netherlands who constitute Koch Consultancy Group. Both Frans and Mathé are registered designers and hold a PMSE in structural engineering.
In the period 2006-2009 they designed a traditional straddle carrier container terminal which has never been built due to the world wide economic crises. From that time they started inventing the NGICT concept and achieved quite a number of international patents. At this moment they focus on the OHBC for stack operation because that will show to be the easiest way to improve the whole terminal performance.
Enquiries
Mr Frans Koch
Managing Director / CEO
Telephone: + 31 (0) 113 21 30 30
Fax: + 31 (0) 113 21 31 22
E-mail: info@ngict.eu
www.ngict.eu
Patents and licenses
The NGICT-concept cosists of various inventions which are patent-protected in more than 40 countries. At the moment, the inventor has not licensed the patent rights yet. For information about the possibilities of buying licenses for certain countries or continents, please contact Mr F. Koch on info@ngict.eu or info@kochadviesgroep.nl.