Train handling
Train handling
Process:
Direct loading by "upper OHBCs" in each stack lane at the same time; possible for ±50% of the wagons.
Indirect loading out of dedicated railstack. This dedicated railstack is positioned by the OHBCs in each stacklane.
Distribution in longitudinal direction over the train, takes place by special ROCs (Rail Overhead Cranes).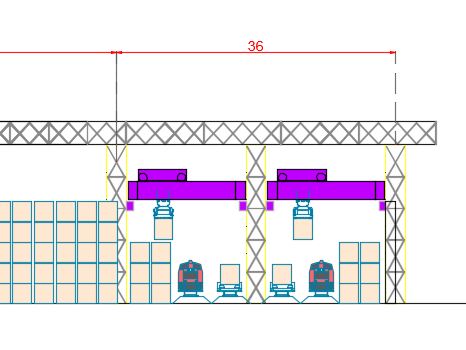 PRINCIPLE TRAIN HANDLING INSIDE STACK AREA (4 TRACKS)