Transhipment terminal west coast England
Transhipment terminal west coast England
This location for a new container terminal is rather exceptional as regards geometry, as is shown in the drawings below.
The tide difference between high tide and low tide is approximately 10 meters.
The modal split of transport is divided as follows:
50% from sea vessel to barge.
10% from sea vessel to train.
40% from sea vessel to truck.
Considering the very small measurements perpendicular to the quay, so much space will be needed for the traditional terminal handling with STS-cranes and straddle carriers or AVG's that there will be hardly any stack area left.
Exactly this exceptional geometry offers a chance to demonstrate the advantages of the new NGICT-concept.
TOP VIEW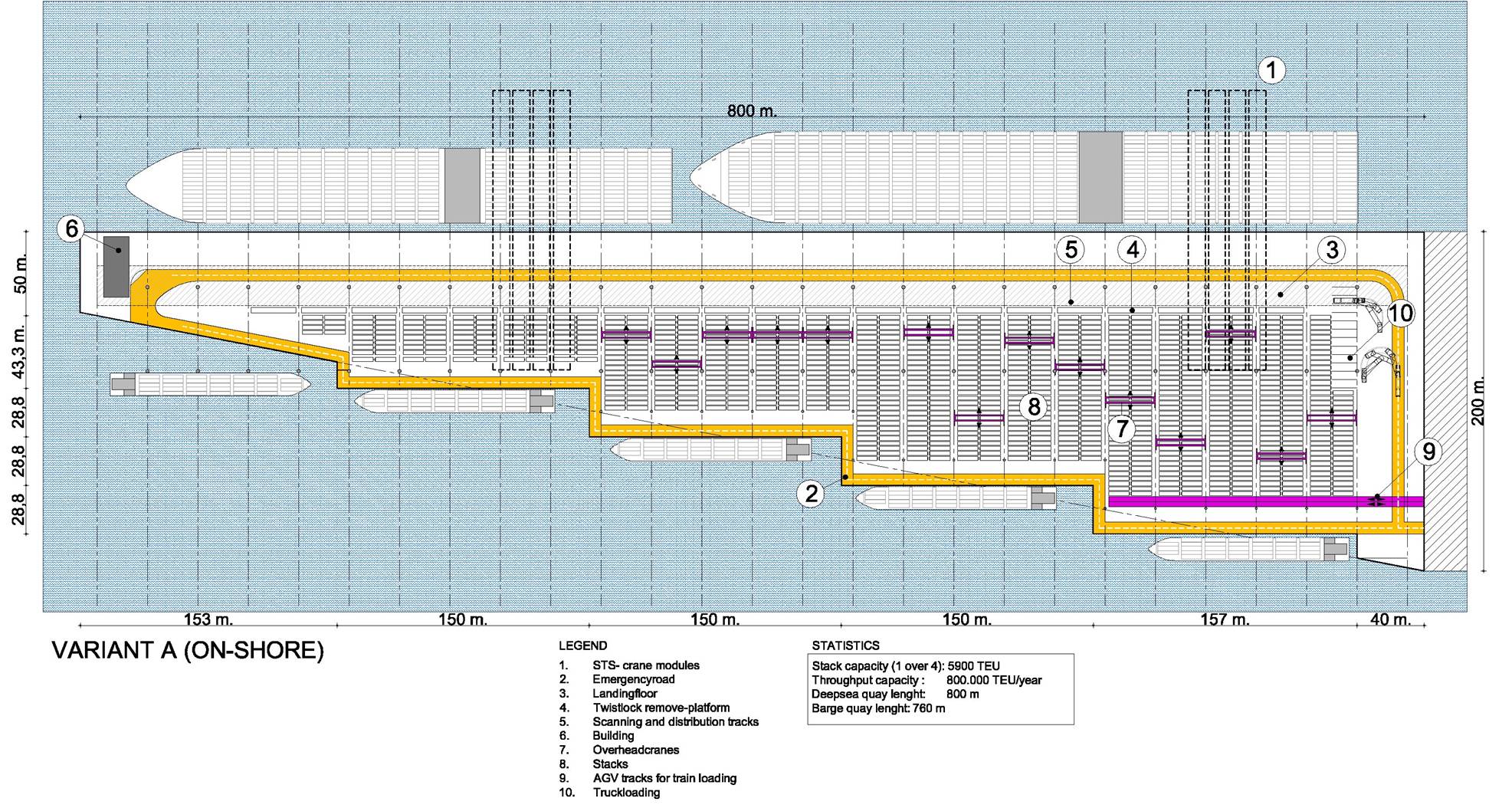 TRANSHIPMENT CONTAINER TERMINAL ACCORDING TO THE NGICT-CONCEPT
BIRD'S EYE VIEW BARGE SIDE
BIRD'S EYE VIEW DEEP-SEA SIDE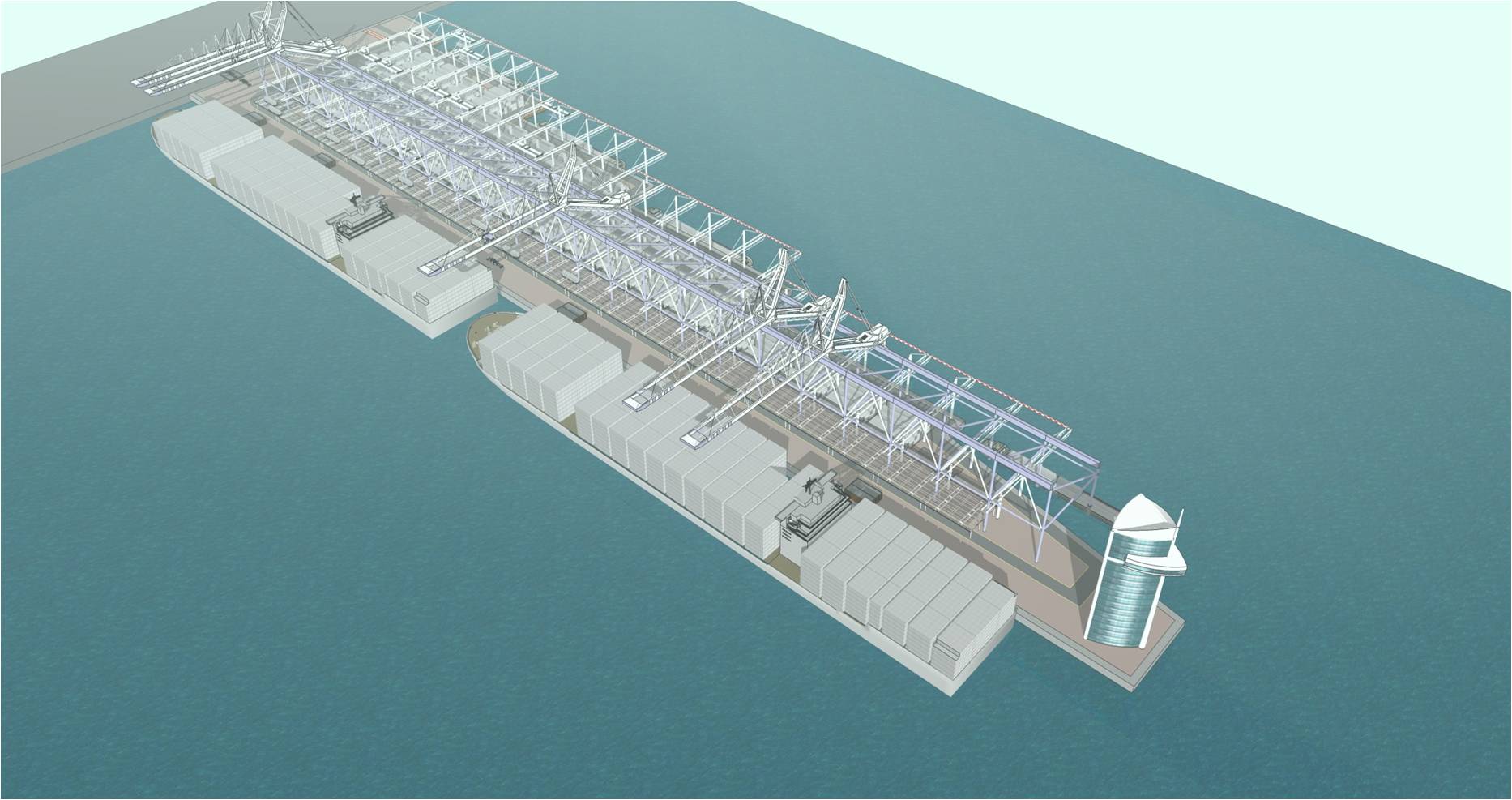 DETAIL IMPRESSION BARGE SIDE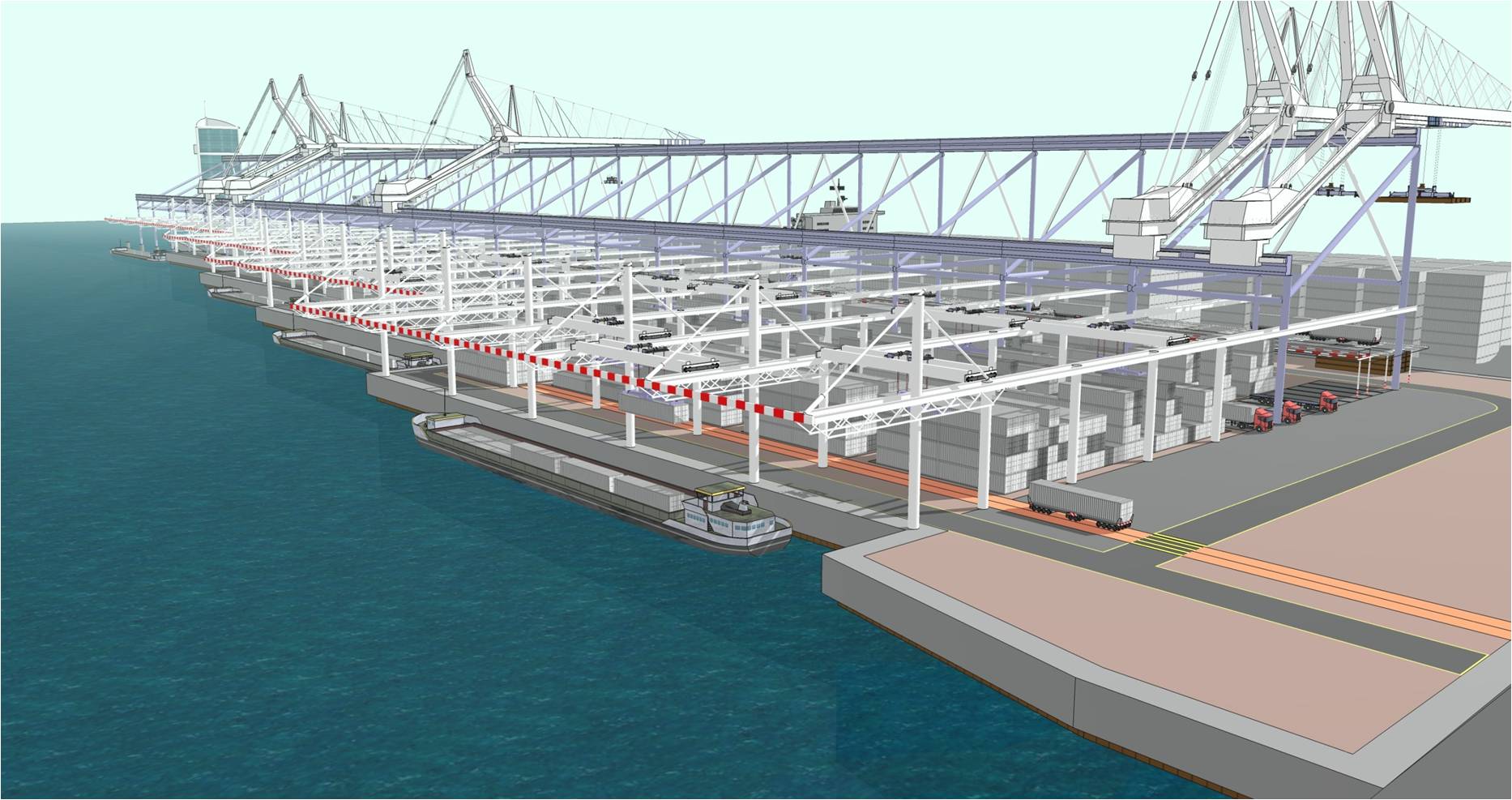 DETAIL IMPRESSION STS-CRANE MODULES